News
Swachh survey will be extended to 500 cities: Naidu
Swachh survey will be extended to 500 cities: Naidu
---
New Delhi: Centre is taking additional measures to "strengthen the country's journey" towards a "clean India" and the Swachh survey will be extended to 500 cities, Union Minister M Venkaiah Naidu said today. "The government is taking additional policy and institutional measures which will strengthen the country's journey towards a Swachh India. The Swachh survey is going to be extended to 500 cities, which have population over one lakh," he said.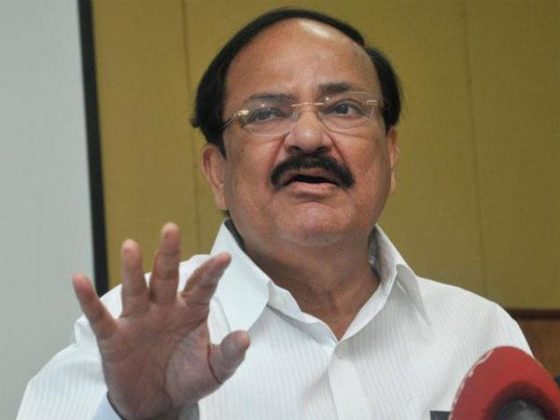 The Union Urban Development Minister said this at an event here to felicitate leaders and officers of Alappuzha (Kerala), Panaji (Goa) and Mysuru (Karnataka) municipalities with Clean City Awards given by environmental NGO, Centre for Science and Environment (CSE) following its survey. The Union Urban Development Minister said, "States, cities, panchayats should give awards so that it becomes a movement. We have the potential…It is the political will and administrative skill which is required."
He claimed that parliamentarians keep asking him to categorise their respective cities as "smart cities" and said, "Smart cities require smart leaderships for the project to become a success." "(By) smart (I) do not mean height, width, coat, suit, boot, hat…smart means in thinking, in vision, in taking tough decisions. If you take tough decisions and before that you take people into confidence, you are transparent, people will support. This is what experience tells us. Otherwise people will not be receptive," Naidu said. He insisted that Centre's municipal solid waste rules be adhered to.
---
If you like the story and if you wish more such stories, support our effort Make a donation.
---
---
---